Our production filling process is based on a range of semi-automatic production cells that process our products from presentation of packaging, through to product filling, capping, labelling, coding, and wrapping the product.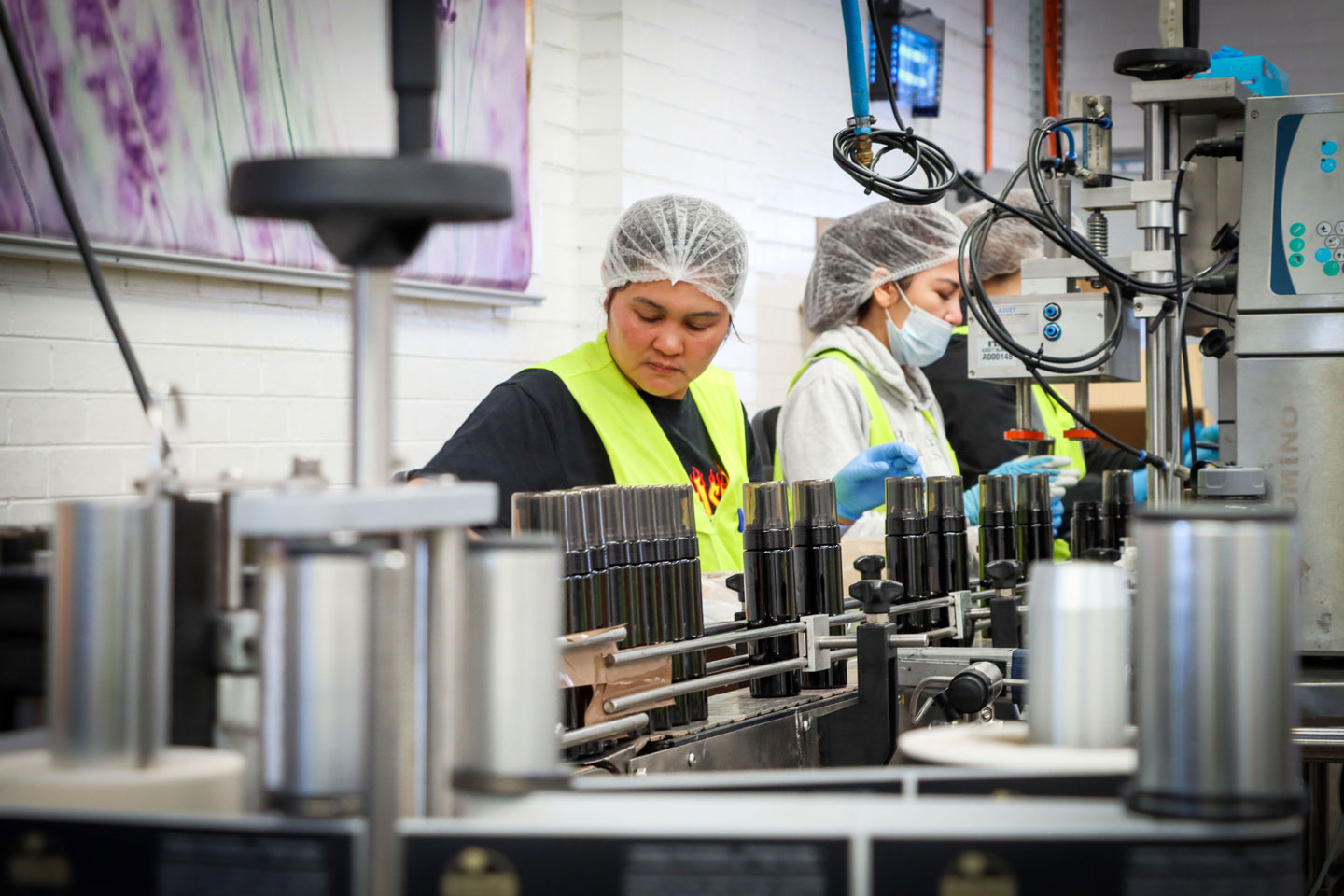 Our experienced production personnel are familiar with all types of product configurations including cartoning, labelling, shrink wrapping and presentation packaging.
Our flexible lines can handle both low-volume and high-volume production runs. We produce ~2 million units on a single shift operation with additional capacity available.